In a significant stride towards AI innovation, Microsoft has revealed its latest developments in custom-designed chips and integrated systems. The Azure Maia AI Accelerator and Azure Cobalt CPU, set to roll out early next year, mark Microsoft's commitment to a holistic systems approach – from silicon to service – to meet the escalating demand for efficient and scalable computing power.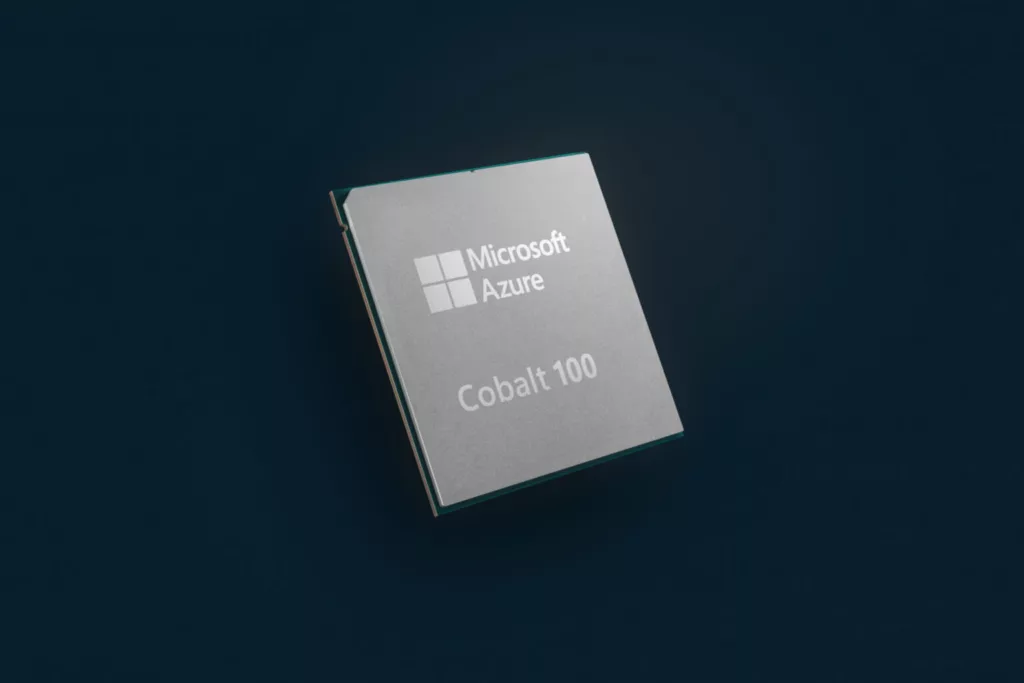 Optimizing the Cloud Workhorses
Chips, the workhorses of the cloud, are at the forefront of Microsoft's strategic advancements. The Azure Maia AI Accelerator, fine-tuned for AI tasks and generative AI, and the Azure Cobalt CPU, an Arm-based processor for general-purpose compute workloads, are pivotal additions. These chips, integrated into custom server boards and tailor-made racks, embody the company's dedication to optimizing every layer of the infrastructure stack with Microsoft AI chips.
Co-Designing Hardware and Software
Microsoft emphasizes a co-design approach, aligning hardware and software to unlock new capabilities. The goal is an Azure hardware system that offers flexibility optimization for power, performance, sustainability, and cost. Rani Borkar, Corporate Vice President for Azure Hardware Systems and Infrastructure, underscores Microsoft's commitment to being a systems company, co-designing and optimizing hardware and software in synergy.
Azure Boost and Industry Partnerships
The company introduced Azure Boost at Microsoft Ignite, enhancing storage and networking speed by offloading processes onto purpose-built hardware. In tandem, Microsoft is expanding industry partnerships to provide diverse infrastructure options. Collaborations with NVIDIA and AMD, including introducing new virtual machine series and GPUs, aim to offer customers a range of choices in price and performance.
Microsoft AI Chips: Maia 100 AI Accelerator and Cobalt 100 CPU
The Maia 100 AI Accelerator, explicitly designed for the Azure hardware stack, promises to power extensive internal AI workloads. Its vertical integration with Microsoft's AI infrastructure ensures maximum utilization and efficiency. On the other hand, the Cobalt 100 CPU, based on Arm architecture, aligns with Microsoft's sustainability goals. This emphasizes "performance per watt" for energy efficiency across data centers.
Innovative Cooling Solutions
AI workloads often demand intensive computational power, necessitating efficient cooling solutions. Microsoft's use of liquid cooling, alongside custom racks and sidekicks, exemplifies a systems approach. These innovations optimize cooling and efficiently leverage existing data center assets, aligning with Microsoft's commitment to reducing environmental impact.
Microsoft AI Chips to Datacenter & Custom Hardware
Microsoft's journey into custom silicon began in 2016, evolving from off-the-shelf components to custom servers and racks. Adding custom silicon allows Microsoft to target specific qualities, ensuring optimal performance under different conditions. The company's testing process replicates real-world data center conditions, ensuring reliability and efficiency
Future Expansion and Mission, Microsoft Looks Beyond AI Chips
Microsoft plans to expand its options, with second-generation versions of the Azure Maia AI Accelerator and Azure Cobalt CPU already in the pipeline. The company's mission remains clear: to optimize every layer of its technological stack, from core silicon to end service. Microsoft aims to provide customers diverse options by sharing design learnings with industry partners and prioritizing performance, power efficiency, and cost.