Microsoft is utilizing OpenAI's DALL·E 2 technology to allow users to create realistic images and art from a description in natural language, enabling them to combine concepts, attributes, and styles from typed-in commands. The tech giant is capitalizing on the current hype around generative AI by making it easier for users to generate images using AI across its consumer app portfolio. This technology is used in apps like the "new Bing" search site and a preview of Microsoft Designer.
Microsoft Designer is a tool that assists users in creating professional-quality social media posts, invitations, digital postcards, graphics, and more with a social media and marketing focus. Generated images automatically add branding-speak text, regardless of their intended purpose. However, all aspects of text and ideas can be customized afterward. To use Microsoft Designer, users must sign up and wait for acceptance, after which they can add or generate images using AI.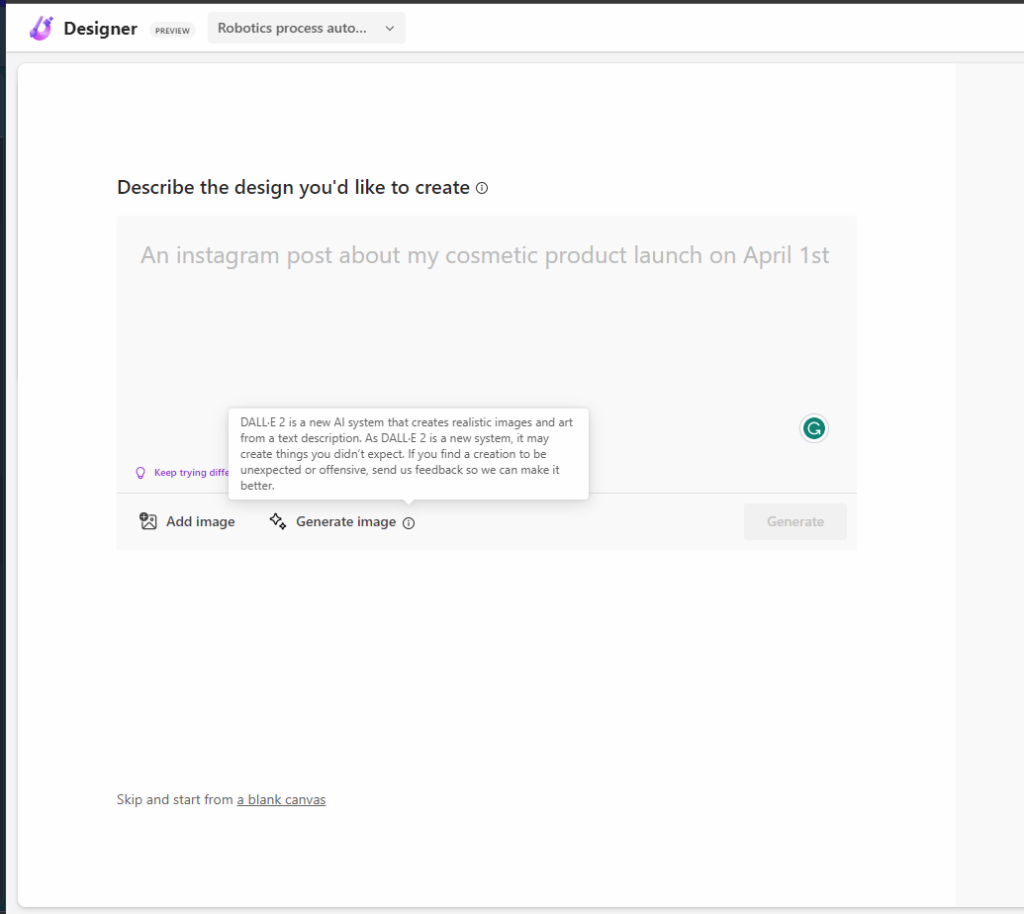 Earlier this year, Microsoft published "How to use AI image prompts to generate art using DALL·E" guidance that works for the DALL·E site or Designer. Users are advised to be specific with many adjectives and other details and add directive details.
Bing Image Creator
Microsoft has also added Bing Image Creator, a new AI-powered visual story generator, to its "new Bing" search experience. This allows users to create an image using words to describe their desired picture. Bing Image Creator has also been rolled out to the Edge browser, accessible by an Image Creator icon in the sidebar.
Microsoft's partnership with OpenAI is not new. The company had previously infused AI tech into its portfolio of products across the board, borrowing the "Copilot" moniker from the GitHub Copilot "AI pair programmer" tool. The verbiage from the Designer site indicates that its name may change to "Designer Copilot" after the preview stage.
Microsoft's move to democratize AI-generated images through its suite of consumer apps leverages OpenAI's advanced technology. It is a clever way to keep users engaged and provide value through its products. It could be beneficial for both parties in the long run.